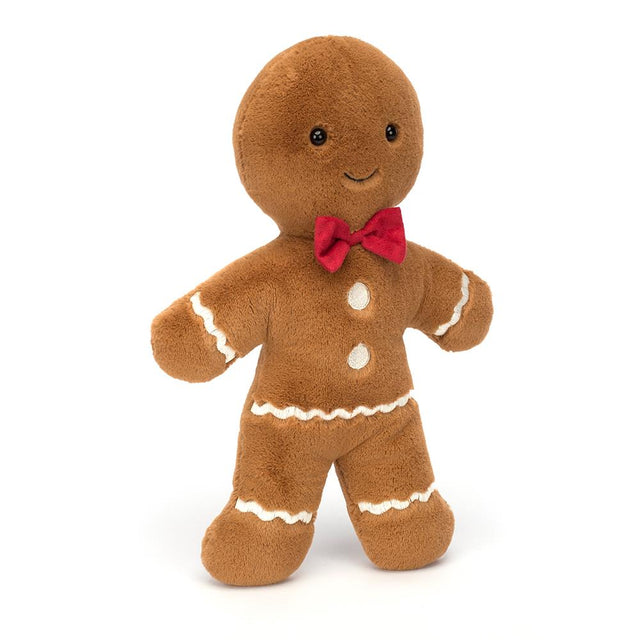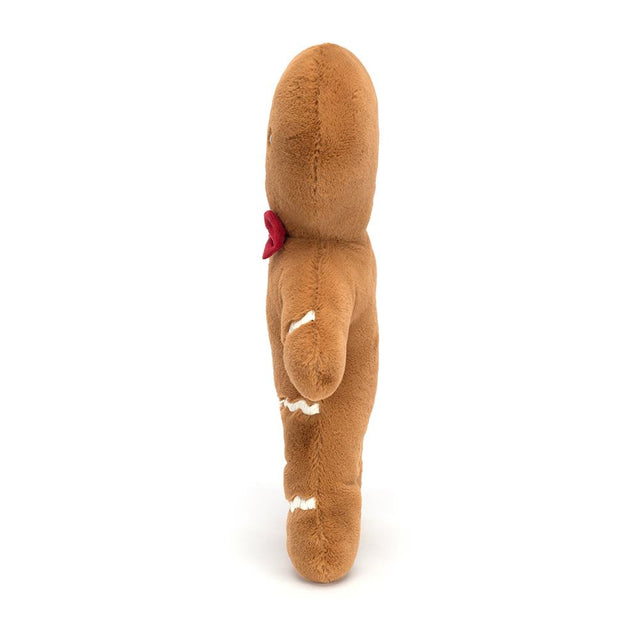 by Jellycat
Huge Jolly Gingerbread Fred Soft Toy
Key Features
Stitched detailing
Red bow tie
Material - Polyester plush
Dimension - 52 cm x 21 cm
This jolly chap is perfect for lovers of the sweet side of Christmas! Gingerbread Fred is a biscuit buddy, full of merry mischief!
He is super smartly dressed, with cream cuffs, embroidered buttons and a suede scarlet bow-tie.
This huge ginger jokester loves running around, causing chaos wherever he goes!
Cuddles only, no bites!