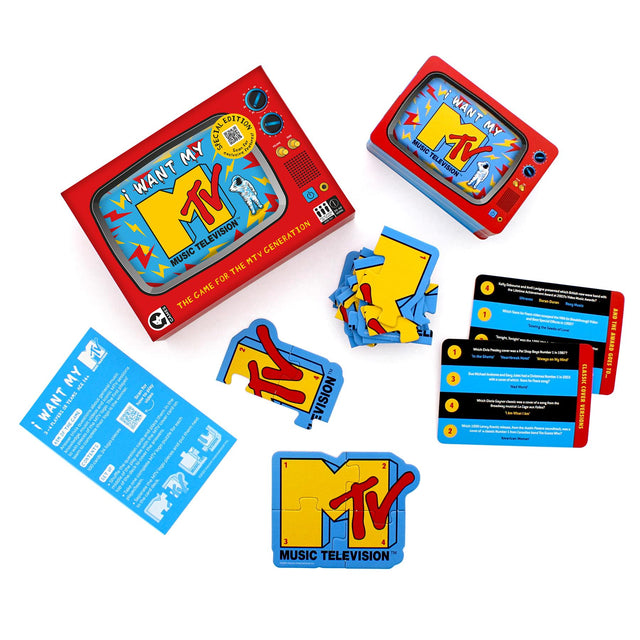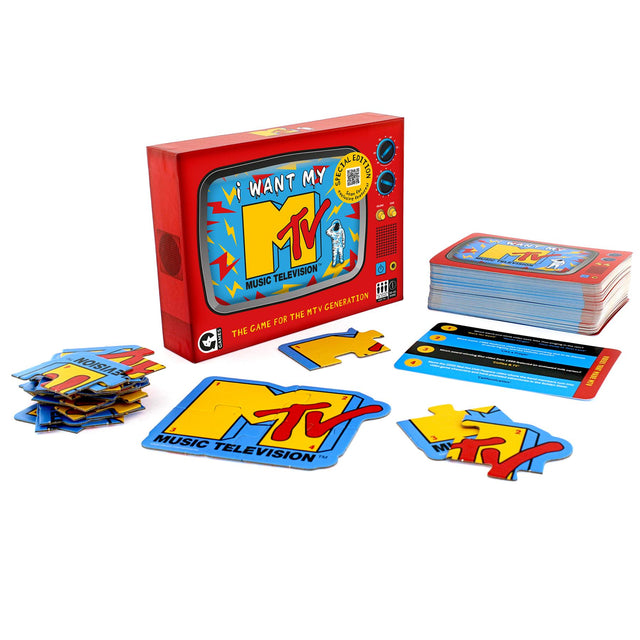 Key Features
MTV themed
Trivia quiz game
With cards & puzzle pieces
Age 14+
For 3-6 players (or split into teams)
Yep, you guessed it! It's time to head back in time and revisit the 80s, 90s and 00s in this nostalgic MTV music trivia quiz game! Answer questions ranging from general music knowledge, music videos and the iconic MTV sessions to earn pieces of the MTV logo.
Be the first player to collect all four pieces of your logo and you're the winner! It's not that easy though, if you don't know the answer another player can swoop in and steal an extra piece!
We recommend playing this fun throwback game with 3-6 players or if you have more players, simply split into teams.
The game for the MTV generation!