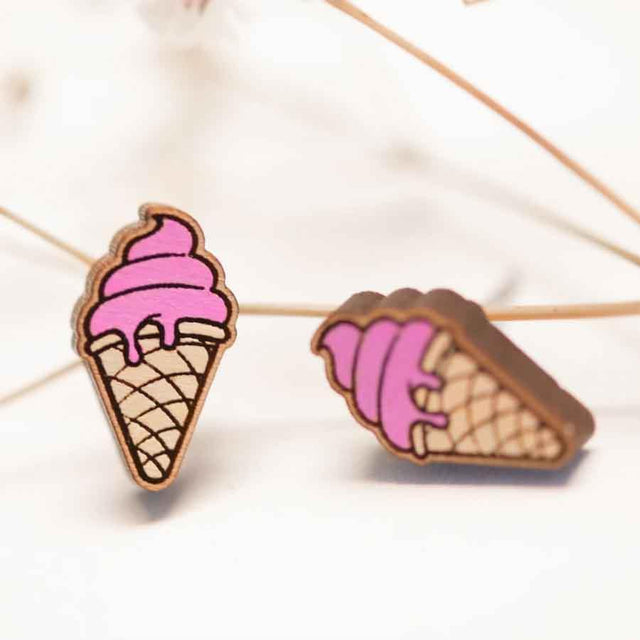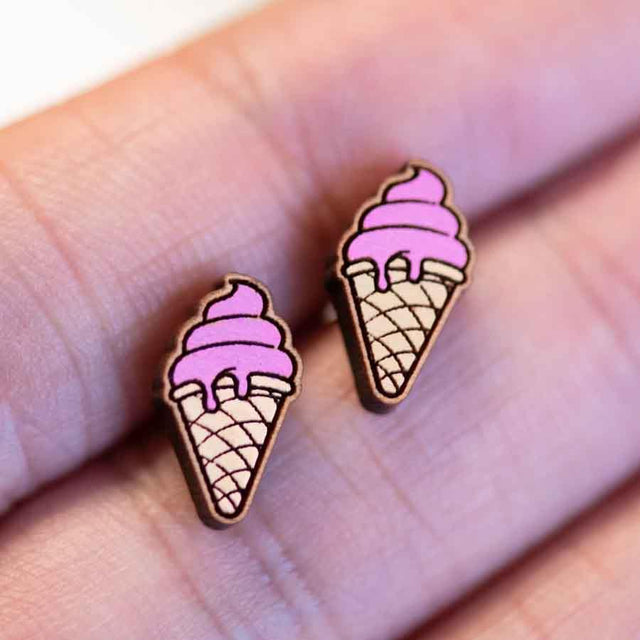 by Maia Gifts
Ice Cream Painted Wooden Stud Earrings
Key Features

Ice Cream Cone design

Cute painted detailing
Material - American Cherry Wood
Stainless Steel posts
Dimension - 14 mm x 8 mm
Adorable gift for ice cream lover

Ice cream is pretty amazing. But you know what is also amazing? Ice Cream Earrings! Share your love for the sweet stuff with the world with these cute and quirky wooden studs.
Painted in a vibrant pink and making the most of the natural wood for the cone, these earrings make a really unusual and playful gift for all ages.
Strawberry for me please!