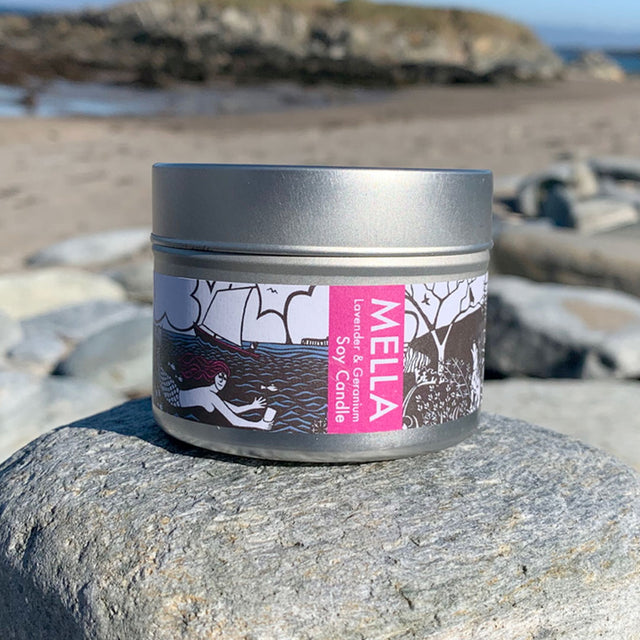 by Maia Gifts
Lavender & Geranium Small Candle Tin
Key Features
Scent - Lavender & Geranium

Made with soy wax
Hand-poured
Presented in a tin
Label artwork by Gilly Bridle
Burn time - 20+ hours
Bring nature to your home with this amazing candle tin! The clean and fresh floral mix of Lavender & Geranium will make you feel like you're sitting in a garden even on a rainy day.

Lavender is a wonder plant, it can help boost your mood and energy but also make you feel calm and relaxed. There are over 45 species of lavender and more than 450 varieties.
The candle features a unique artwork on its label. The bold illustrations show a design inspired by the Scottish places & tales.
A wonderful gift for a special friend!