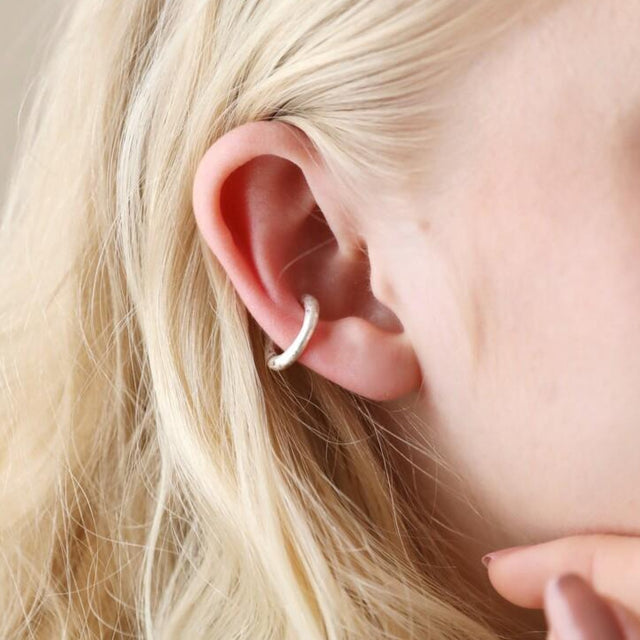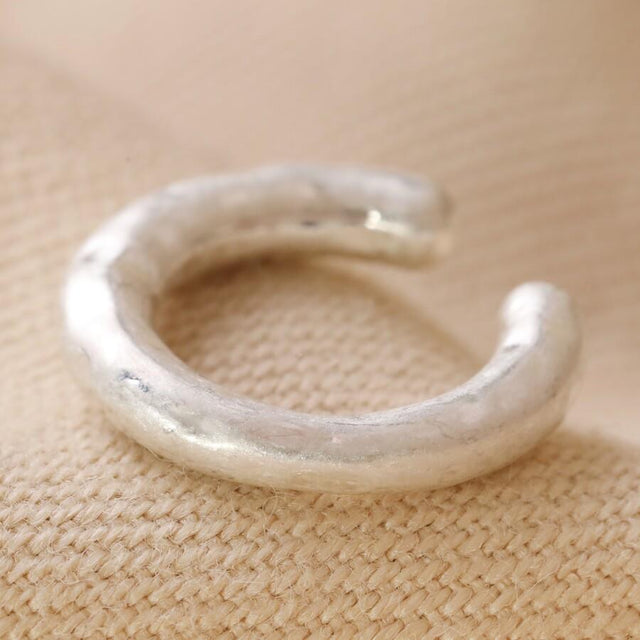 Key Features
Organic chunky shape
Textured finish
Material - Sterling silver plated brass
Dimension - approx 15 mm x 10 mm

Love on-trend jewellery? This unique ear cuff is a simple statement piece to add to your collection!
This piece combines a simple design with a unique finish. The cuff is super straightforward to use - simply place it exactly where a helix piercing would go and watch your jewellery game elevate.
It is made from sterling silver plated brass with a hammered finish. Give this earring as a great gift for a loved one who adores jewellery, or as a treat for yourself to wear alongside your other favourite pieces.

Simply stylish!