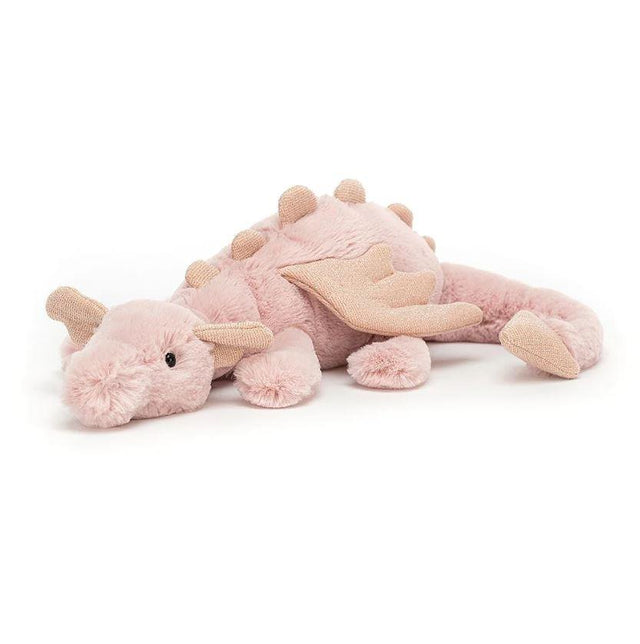 Key Features
Shimmering detailing
Colour - soft pink
Material - Polyester plush
Dimension - 7 cm x 26 cm
Rose Dragon is just so sleepy after zooming through the sky! This little legend has pastel pink fur and sparkling rose-gold wings, ears and spines!
With chunky paws, a curvy tail and a very fine squishable snoot, this mythical matey will land in your heart.
Let him roam your kingdom!