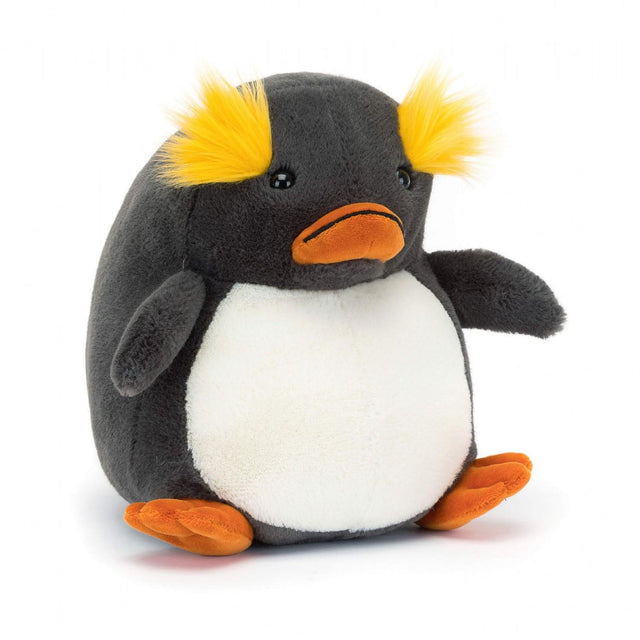 by Jellycat
Maurice Macaroni Penguin Soft Toy
Key Features
Cute beaded eyes
Colours - black, white, orange & yellow
Material - Polyester plush
Suitable from birth
Dimension - 17 cm x 20 cm
Maurice Macaroni may look a bit grumpy but he does enjoy sliding down the ice! He just doesn't like to be in the cold too long. If you give him a warm hug he will cheer up in no time.

His cute orange peak and feet and his stylish yellow crest add so much character. This Antarctic creature has a lot of penguin tales to tell.
One adora-ball bird!