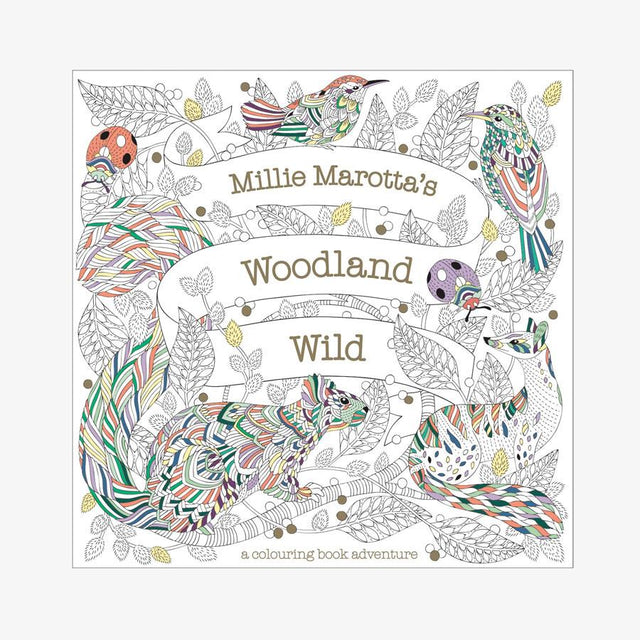 Key Features
Author - Millie Marotta
Style - Line illustrations
Pages - 96
Dimensions - 25 cm x 25 cm
Format - Paperback

Lose yourself in the calming world of woodland - whether a leafy den of silver birches or a steamy tropical forest - and discover a wealth of beautiful, curious, and ecologically essential creatures.
Encompasses fireflies and fallow deer, Indian giant squirrels and Eucalyptus, wild boar and dainty ladybirds, magnolia trees and forest wolves. Millie's intricate drawing style will be, once again, irresistible for those who love to colour.
Hours of relaxation and colouring fun guaranteed!