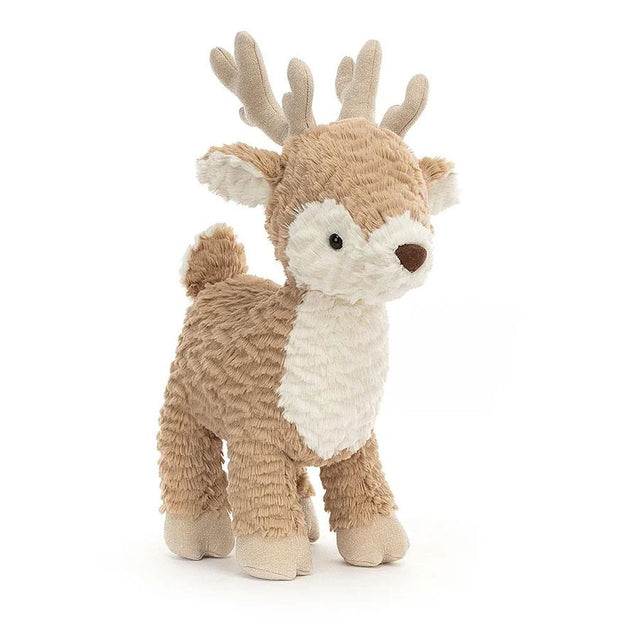 by Jellycat
Mitzi Reindeer Soft Toy - Large
Key Features
Shimmering antlers
Colour - soft brown & cream
Material - Polyester plush
Suitable from birth
Dimension - 36 cm x 11 cm
Mitzi is a gentle woodland creature! With tousled cream and caramel fur and a sweet face, she is a curious cutie.
This Reindeer stands tall on heart-shaped suede hooves. Her fluffy waggle ears, butterscotch antlers and chocolate button nose add some extra sweetness.
Pair this soft toy with A Reindeer's Dream Children's Book.
Fawn to be wild!