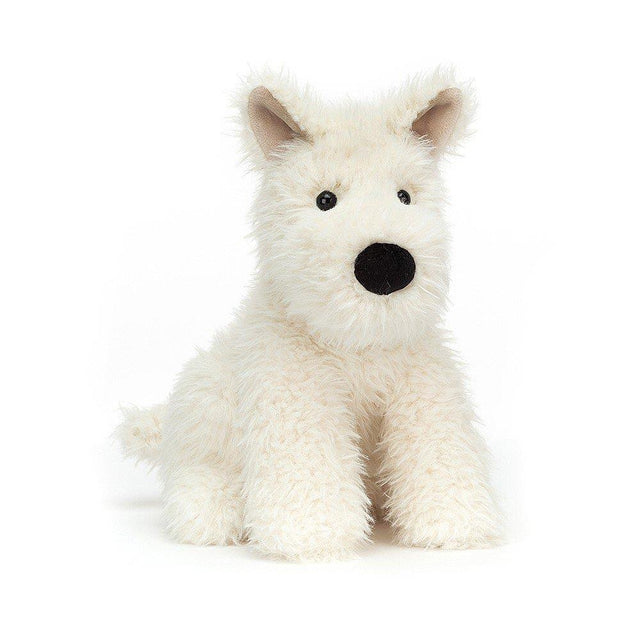 Key Features
Cute beaded eyes

Colour - white & black

Material - Polyester plush
Suitable from birth
Dimension - 23 cm x 13 cm

Munro the Scottie dog is obedient to a fault, but gets rather feisty on big adventures! Any visitor or friendly face is likely to get a sweet hug from this bundle of cuteness.

This fluffy companion is always ready to play but also loves to nap & relax.
A loyal and rugged pup!