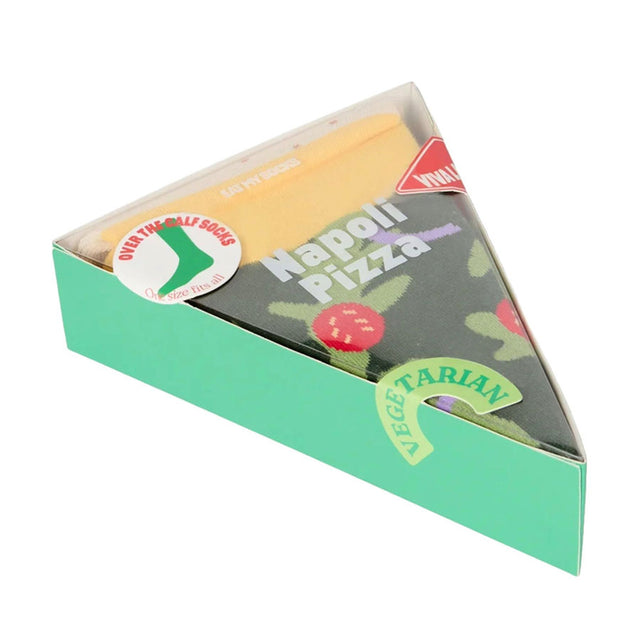 Key Features

Pizza style socks

One size - adult

Colour - red, green, yellow & cream
Material - Cotton & Polyester blend

Over the calf length

Fun gift for pizza lovers

You've heard of cheesey feet, but have you have of Napoli Pizza feet?! Wear your favourite dish on your feet with these quirky and colourful pizza socks!  With leaf and tomato pattern, and a generous helping of cheese orange around the ankles, these socks will brighten up any outfit and get your stomach rumbling.
A fantastic and funny gift idea for pizza lovers! Help a friend or family member declare their undying love for this tasty treat.

(Almost) good enough to eat!