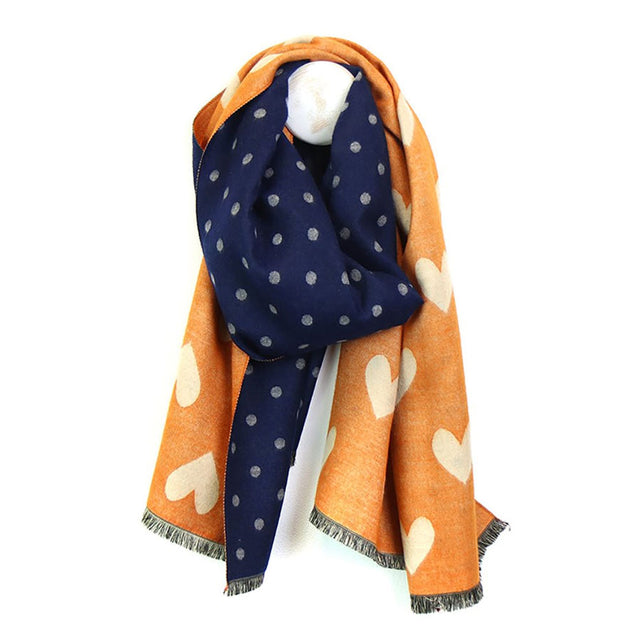 Key Features

Reversible j

acquard s

carf
Colours - Navy, Cream, Orange

Polka dot and love heart patterns

Lovely gift for ladies

This colourful jacquard weave scarf is the perfect accessory to take your outfit from drab to fab! Soft and cosy, add life and fun to your wardrobe with this savvy, stylish scarf, with an orange and cream heart pattern on one side, and a cream spotty pattern on the navy side.
A fantastic accessory that will delight anyone who loves to let their accessories show off their personality. The reversible design means you can wear it with the bold orange heart pattern as the focal point or let the navy blue polka dot pattern add a stylish accent to your favourite winter coat.

For a spot close to your heart!