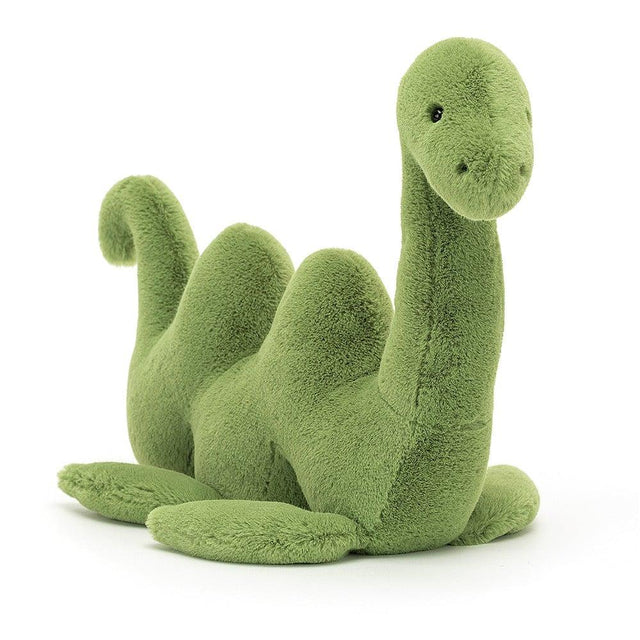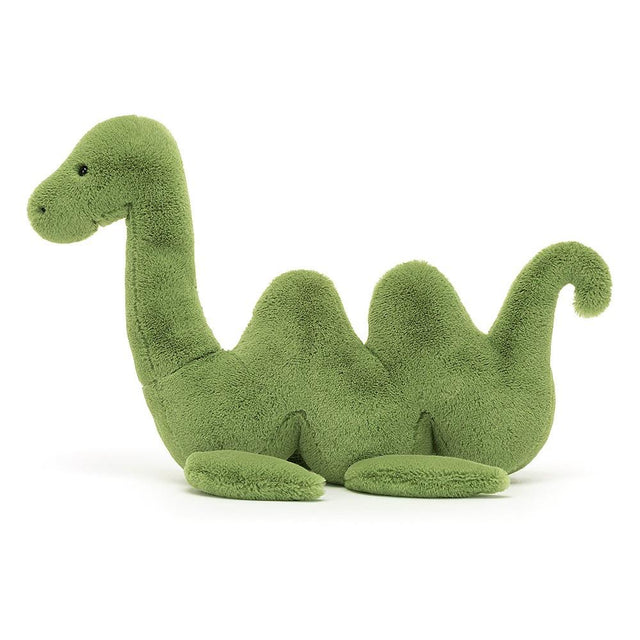 Key Features
Cute beaded eyes
Colour - green
Material - Polyester plush
Suitable from birth
Dimension - 23 cm x 35 cm
Nessie Nessa is no longer shy! She now loves to pop up out of the loch for hugs! This grass-green monster is beautifully soft, with a wiggly body, flopsy fins, shiny eyes and a beany base to make her sit up.
This mossy legend has stories to tell and is doing Scotland proud. She is the perfect soft toy for lovers of all things Scottish.
Loves taking pictures with tourists!