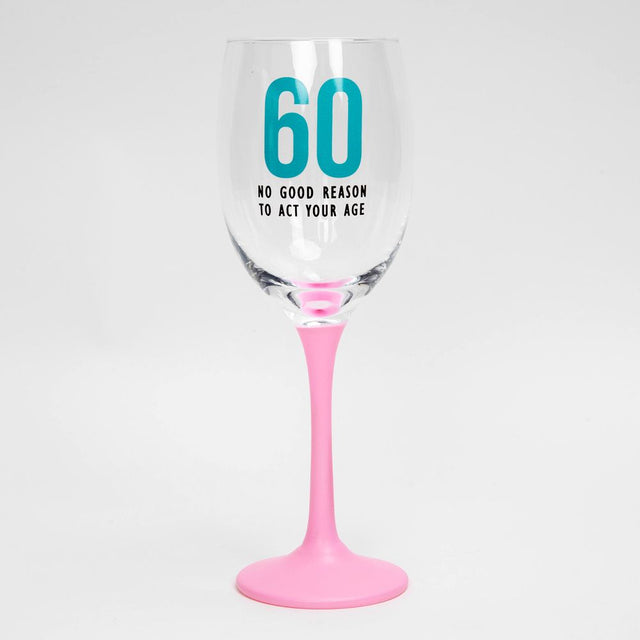 by Maia Gifts
Oh Happy Day! 60th Birthday Age Wine Glass
Key Features
60th Birthday themed
Text - No good reason to act your age
250ml wine glass
Branded gift box
Suitable for dish washer

60 is amazing and at that age you deserve to act like any age you want! Celebrate getting older & wiser but still having a great sense of humour with this wine glass.

The colourful design & fun message make it such a great birthday gift for that special 60 year old.

Let's raise a glass!