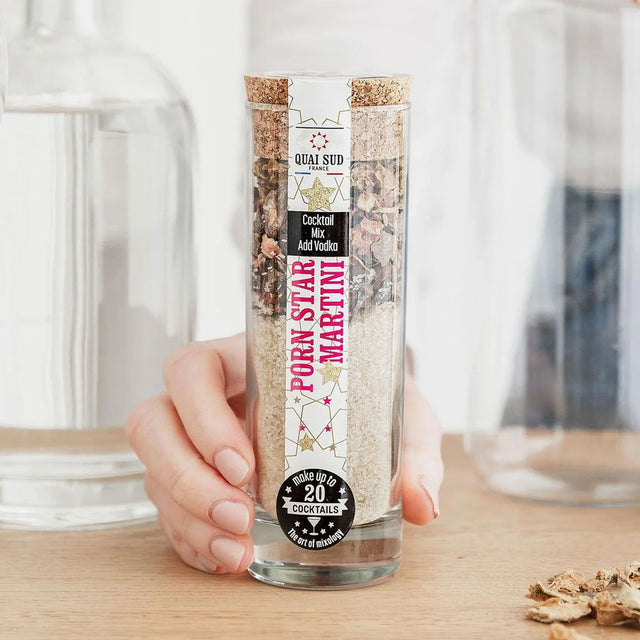 Key Features

Cocktail ready mix

Makes 20 Porn Star Martini cocktails

Add contents to 70cl of vodka
Leave to infuse for 24-48 hours
Dimensions - 16 cm x 5 cm x 5 cm
The Porn Star Martini made easy! Get all the flavour of the classic cocktail without the fuss. Just add to vodka, give it a shake and leave for 24-48 hours to infuse all those lovely flavours. Then strain 35ml in a martini glass with some ice, add Prosecco or some lemonade and then top up with tropical fruit juice.
Indulging your inner VIP at home has never been easier! This handy mix kit makes a wonderful gift idea for anyone who loves a cocktail, and it's a wonderful stocking filler. It's also a fab present for anyone turning 18 and enjoying their first drinks nights!
Ingredients: Cane sugar, passion fruit, lime, vanilla flavour. Alcohol not included.
Simple and tasty!