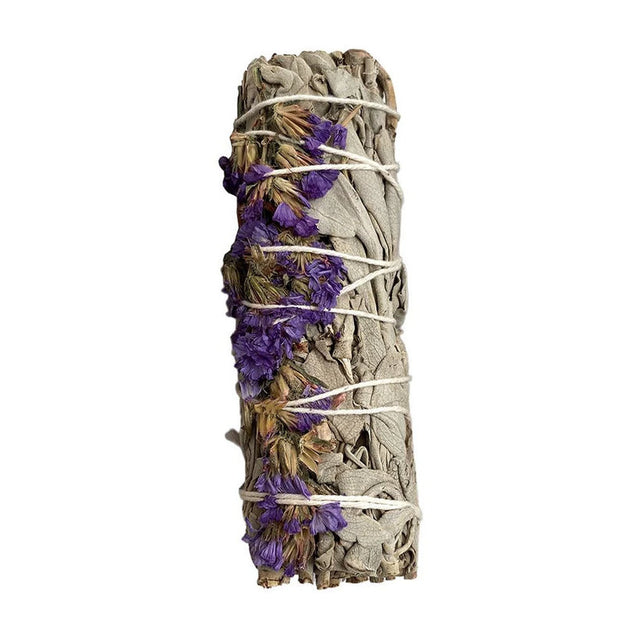 by Maia Gifts
Purple Sinuata and White Sage Smudge Stick
Key Features

Bundle of herbs
Sinuata and sage
Cleanse negative energy

Colour - purple

Lovely house warming gift
Smudge away your troubles with this delightful Purple Sinuata and White Sage Smudge Stick! Combining the sweet, woodsy notes of White Sage with the light, floral hint of Purple Sinuata, this Smudge Stick is sure to add a touch of joy to your next cleansing ritual.
Smudge sticks have been around for thousands of years, and are used as a tool to clear negative energy. Perfect for cleansing yourself, your home or an object. Perfect for bringing more intention into your life.
Bring in the positivity!