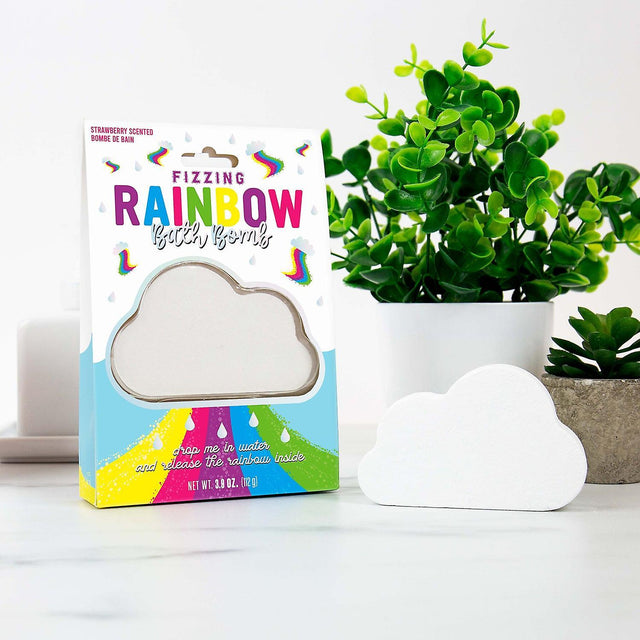 Key Features

Fizzing Bath Bomb

Cloud shape

Strawberry scented

Lovely self-care gift

Sink into a colourful warm bath with our Rainbow Cloud Bath Bomb! This fun and fizzy, multi-coloured delight turns your bath water into a rainbow of your dreams! Simply drop it in for an invigorating bath that will leave you feeling happy and relaxed!
Light a candle, lean back and enjoy the delicious strawberry fragrance of this bath-time treat. It makes a fantastic pampering gift for any adult, and will make bath night more fun for reluctant children.
Bring the rainbow to the bath!