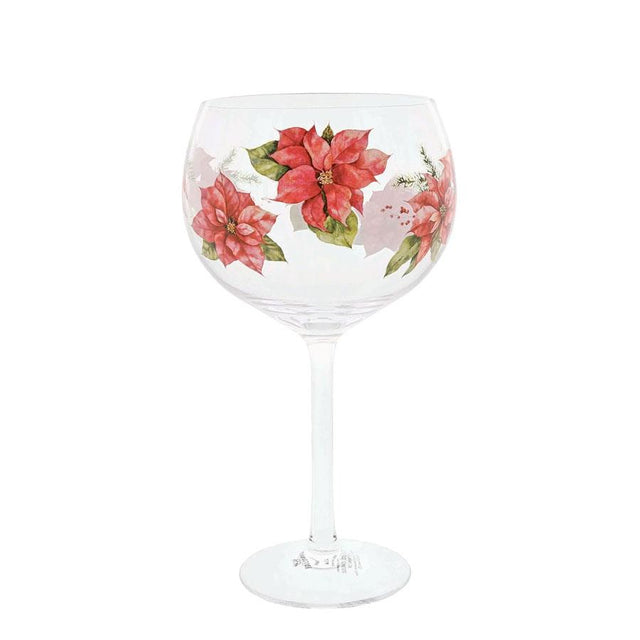 Key Features
Poinsettia print
Colours - red & green

Material - glass
Dimension - H 20 cm x W 14 cm x D 14 cm
Hand wash only
This beautiful Gin glass represents a traditional Christmas in an untraditional way! The Poinsettia print will add a decorative touch to the festive dinner table.
The Copa design is the ideal shape for a Gin Cocktail as it traps the aromas of the gin with the smaller opening, but the big bowl allows for plenty of ice and garnishes.

What better way to enjoy your Christmas drink?