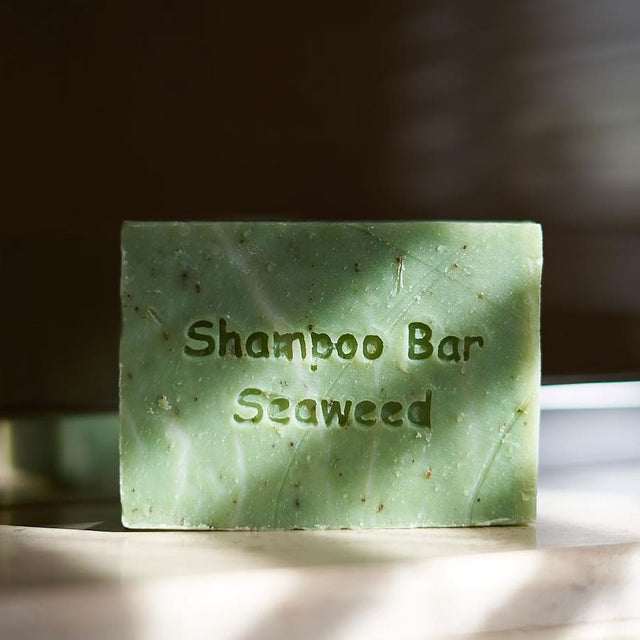 Key Features
Fragrance - seaweed

With Peppermint leaf, Lavender flower & Kelp

Made with castor, olive & coconut oil

Contains - 140g
Organic
Give your hair a beach breeze feel with this amazing shampoo bar! It will be kind to your hair & kind to the planet.

The fantastic bar is easy to use. Just wet your hair and rub the bar over the hair to create a creamy lather. If you feel there isn't enough lather, just add more water.
Good to know: If you are using an all-natural shampoo bar for the first time, it may take some time for your hair and scalp to get used to. It can take a while for the chemicals that have built up on your hair to be washed out and your scalp may also take some time to get back to producing its natural amount of sebum again but it will be worth it!

Zero waste & so good!