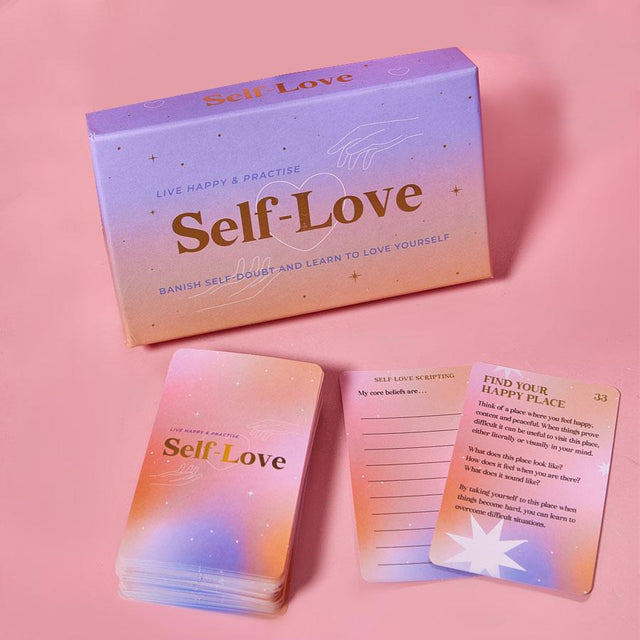 Key Features

Self Love card set

Contains 100 cards

Features exercises, affirmations and guidance

Uplifting and inspiring gift idea

Get your happy on with these wonderful Self Love Cards! The pack contains 100 cards which each feature exercises, prompts and reminders of just how wonderful a human being you really are.

These cards make a really thoughtful gift idea for any friend or family member who can struggle with self esteem and confidence. Perfect for helping someone transition into a new chapter of their lives.
Because you're worth it!