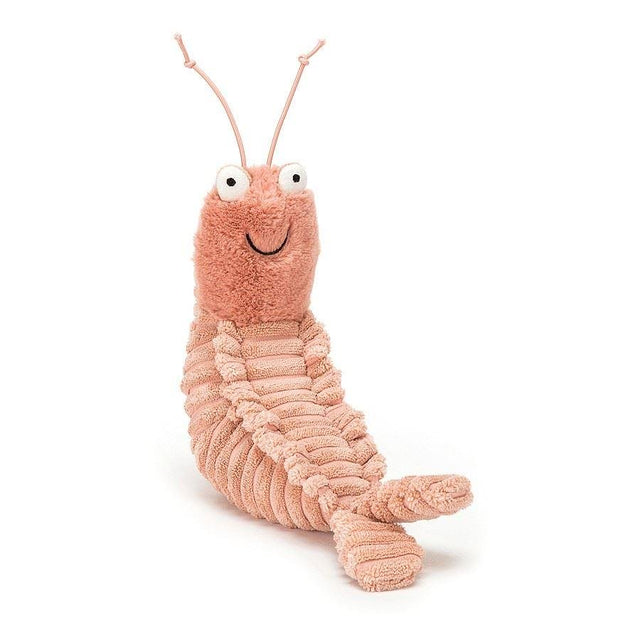 Key Features
Cute shrimp
Colour - peachy-pink
Cord textured tummy
Hand wash only
Suitable from birth
This adorable little shrimp is a lovely present for someone you or old!
Sheldon the Shrimp is a peachy-pink with a soft fur body and cord textured tummy and tail. He has big bobbly eyes and stretchy feelers. It is suitable for all ages and is hand wash only. 
Straight out the rockpools to snuggle with!