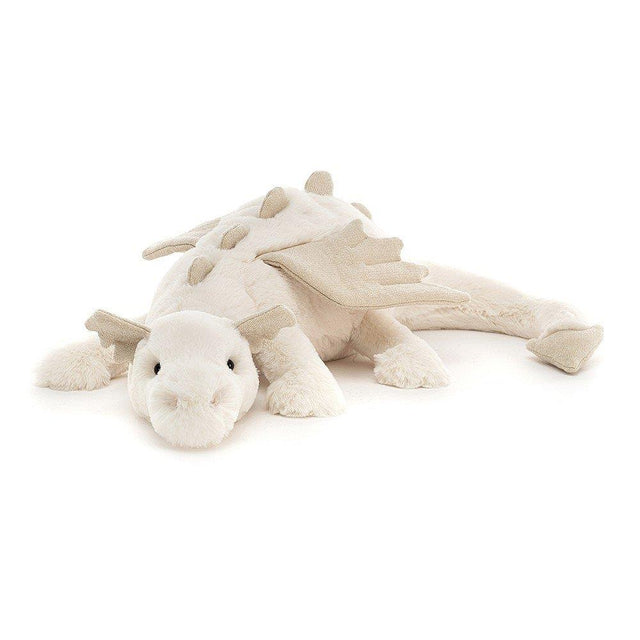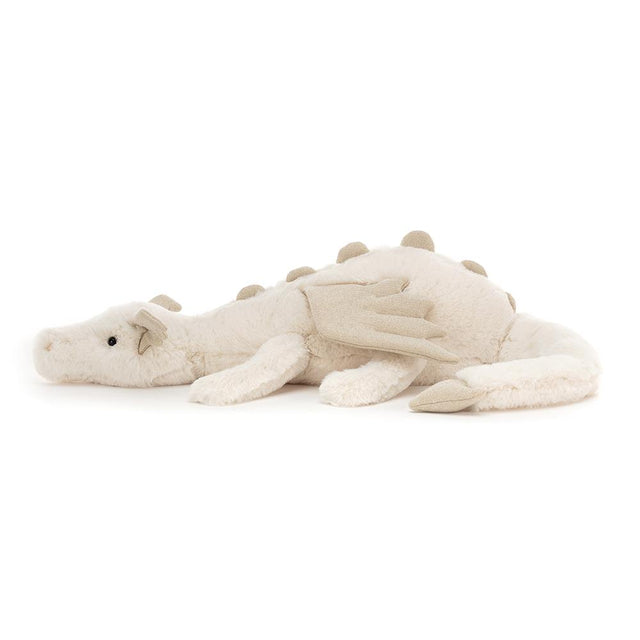 Super soft fur

Colour - cream

With sparkling detailing
Material - Polyester plush
Suitable from birth
Dimension - 12 cm x 50 cm
Lounging around like a creamy cloud, it's lazy snow dragon! This marshmallow marvel shimmers with magic, from sparkling spines to ears, wings and tail dart!
This sumptuous softy loves flapping up a blizzard!
What a magical creature!