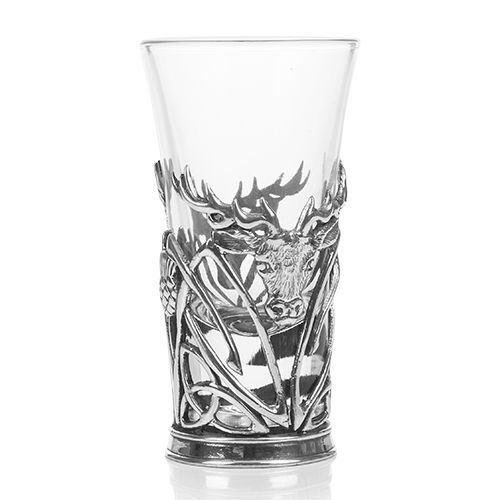 Key Features
Beautiful stag design
Holder is removable
Material - pewter, glass
Dimension - 4 cm x 6 cm
Unique & stunning!
This beautiful stag motif shot glass with pewter holder is the perfect gift for lovers of unique designs. The stag motif wraps itself around the shot glass and is able to be released so that the glass can be washed.
This specific design consists of a beautiful pewter stag clinging to the shot glass. It makes a beautiful addition to any dinner party or gathering and will definitely get people talking! It is best to clean it with warm soapy water (it is not dishwasher safe).
Shop our stylish tweed shot glass bases made of reclaimed Whisky barrels:
For Single Design: Click Here
For Twin Design: Click Here
Add a unique touch to your drinking collection!