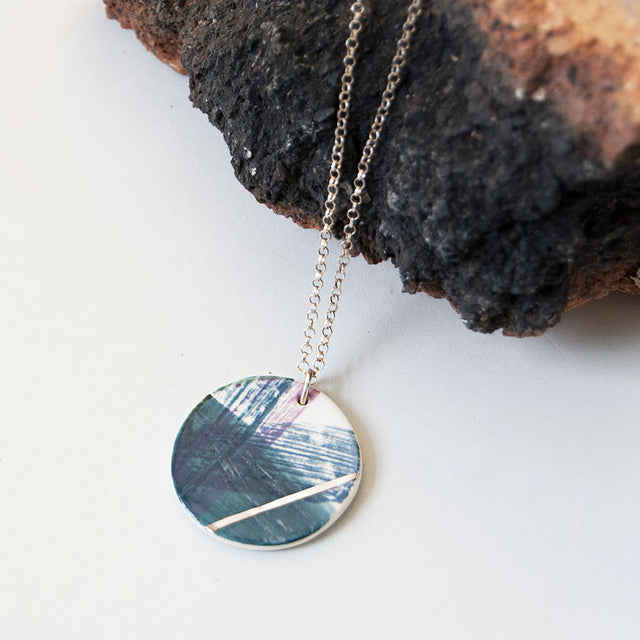 by Katy Mai
Storm Large Porcelain Pendant Necklace
Key Features
Disc pendant in blue & green tones

Assorted designs - each unique
Material - porcelain
18" silver plated chain
Pendant - approx 3 cm diameter
This stunning necklace is inspired by the beautiful force of the coastal landscape. Each piece is individually hand made using traditional ceramic processes. The painterly pattern features a silver line detailing.
The unique material and process means that each pendant is truly one of a kind. They all vary slightly in colour & design.

As beautiful as a wild stormy day!