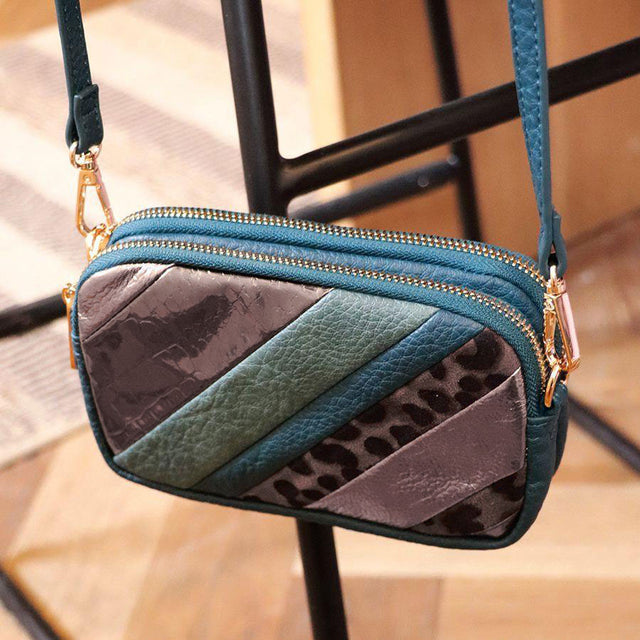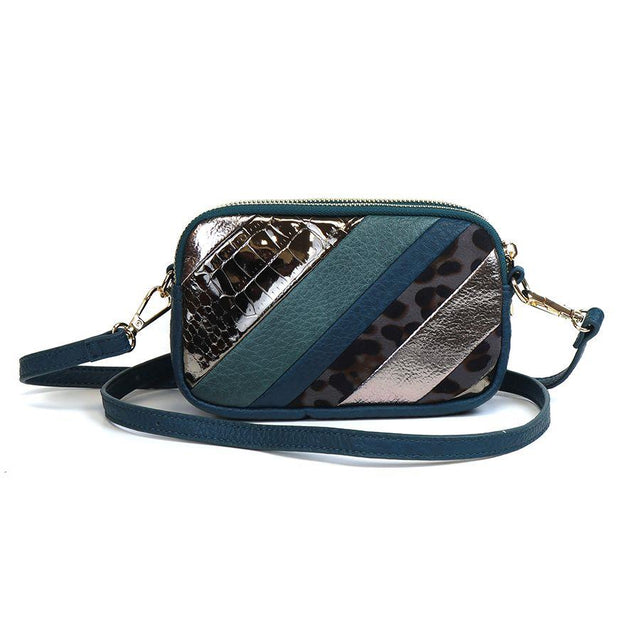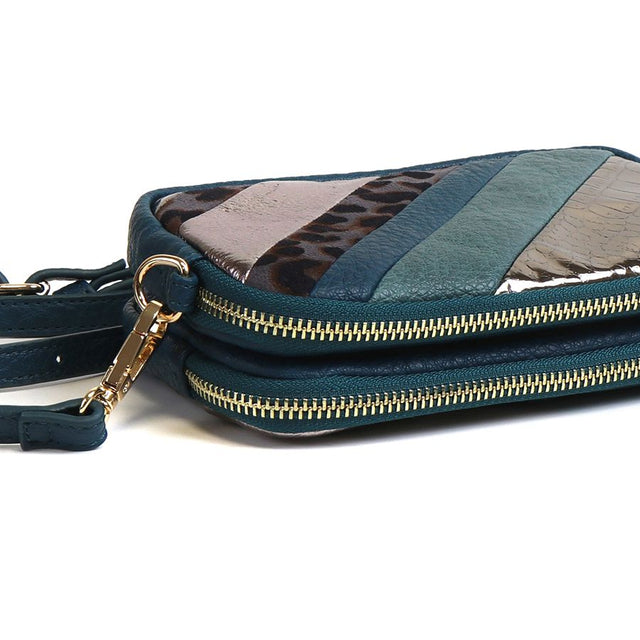 by POM Boutique
Teal Metallic Animal Print and Stipe Mini Cross Body Bag
Key Features
Mini design
Animal print stripes

Metallic finish
Colour - Teal and blue
Removable slim strap
Dimension - approx. 18 cm x 11 cm x 7 cm
We love bold metallics in combination with an eye-catching design and this mini bag has it all! The patchwork stripes in animal prints and pebbled leather finish create a unique texture and style. The blue & teal detailing adds to its vibrancy.

The stylish fashion accessory comes with two zipped compartments, you can store your phone and wallet in one and use the second for other important essentials.
The slim, long strap is detachable. Wear it as a relaxed shoulder bag or as a clutch on a night out.
Stay on the wild side!