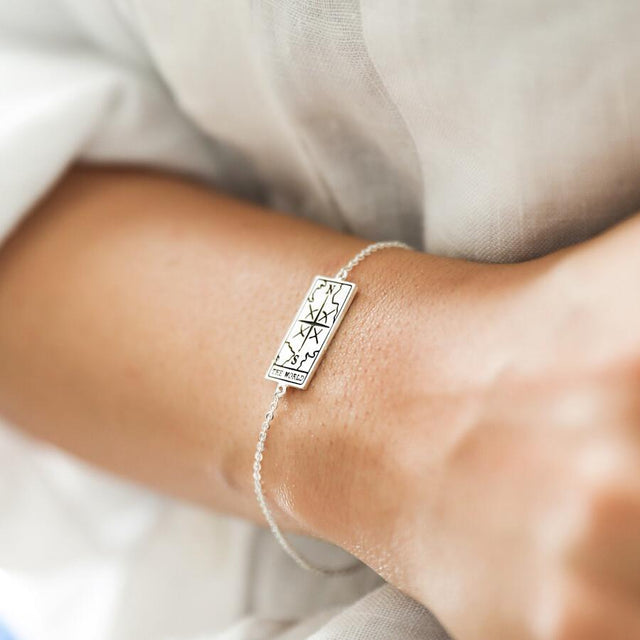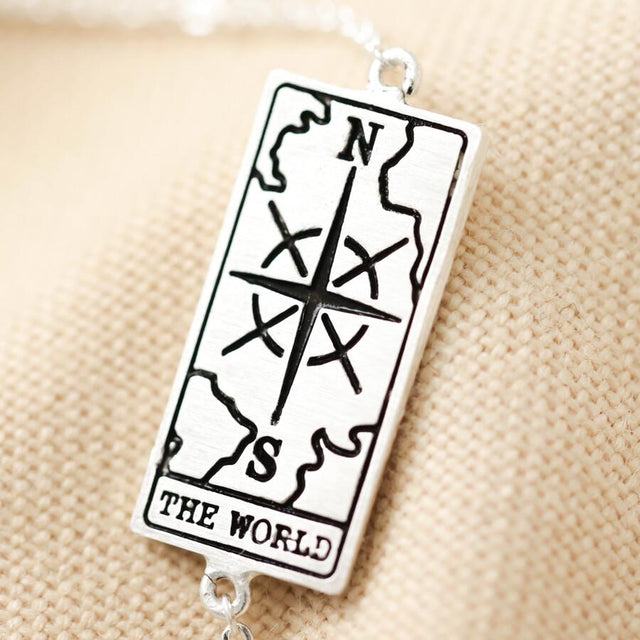 Key Features

Tarot inspired bracelet

The World compass and map design
Material - Sterling silver plated brass
Length - can be worn at 15 cm, 17 cm or 18 cm
Charm measures - 1.8 cm
Wear The World on your wrist! Our stylish Tarot Bracelet in Silver will bring mysterious energy to your everyday look. Tarot cards have been used for guidance since the late 18th century, but this bracelet has a real timeless look that will bring intrigue to your jewellery collection.
A wonderful present for ladies who love to look for signs and follow their intuition. Remind them of the big wide world and all it's possibilities and inspire them to follow their dreams.
Our favourite tarot card!