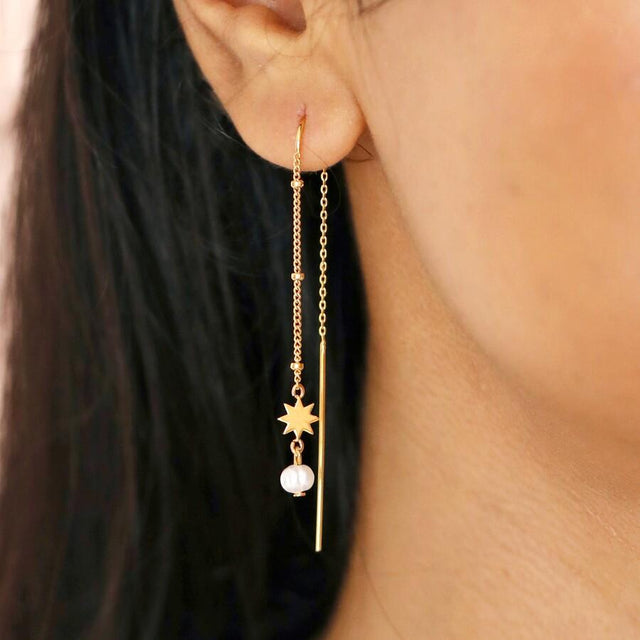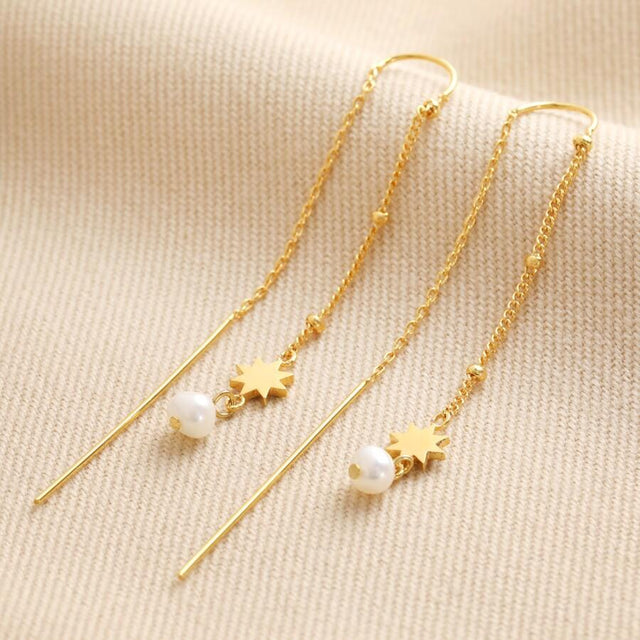 Key Features

Dangling chain earrings
Star and pearl charms
Material - gold plated brass, acrylic pearl

Back chain length - 4.3 cm
Full chain length - 5.8 cm
Step up your celestial styling with these incredible hanging chain earrings! With a beautiful satellite chain and designed to be threaded through your piercing, these unique earrings are a perfect way to add elegance and inspiration to your look.
An acrylic pearl hangs from a super cute star charm, and the combination of textures and colours adds so much life to these cute earrings.

We've got stars in our eyes!