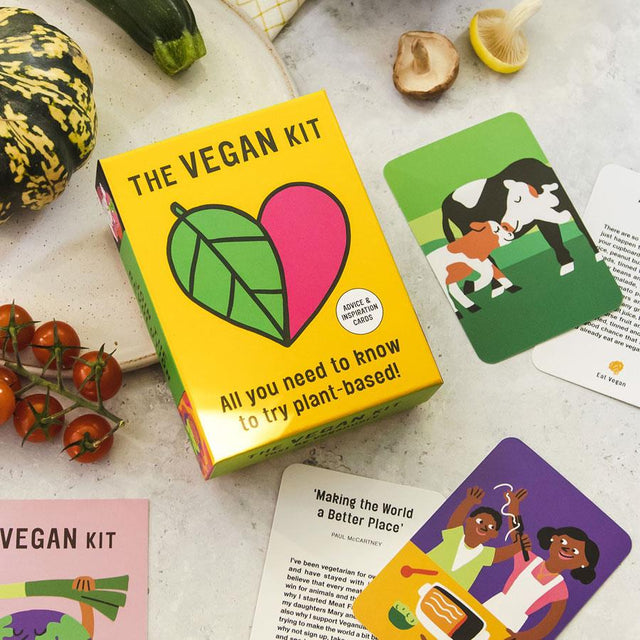 by Maia Gifts
Vegan Kit: All You Need to Know Cards
Key Features
Theme - Vegan lifestyle
Advice & inspiration cards
Style - Colour illustrations
Dimensions - 16.2 cm x 12.2 cm
Going vegan and staying vegan is simple with this Vegan kit! Inside you'll find everything you need to plan the weekly shop, navigate dinners out, make informed nutritional decisions and more.
Start your vegan challenge today! Full of tricks and tips for a fulfilling vegan lifestyle, the cards are perfect for the vegan-curious. Do your bit for animals, people, planet, and yourself.

Join the Vegan revolution!