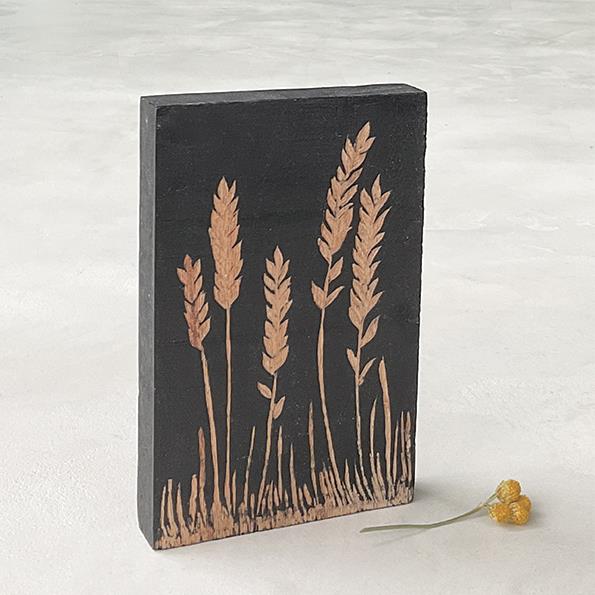 Key Features

Standing block decoration

Wheat Ear design
Material - Wood
Dimension - 14.5 cm x 9 cm x 2 cm
Wheat ears are considered in some cultures to signify abundance and harmony, two qualities that every household can enjoy! This beautiful block is a really unique and gorgeous way to bring these intentions into the home. Made from wood, the block is perfect to display on the mantle piece or bookcase.
Wish someone well in their new home or treat a lover of nature at Christmas or on their birthday! This lovely decorative block makes a meaningful present and will remind the owner of your hopes for them.
Prettiest ears ever!