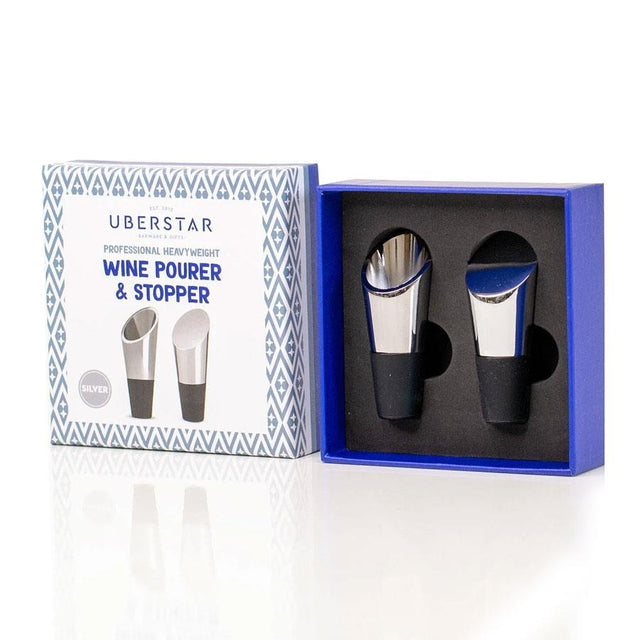 Key Features

Pourer and stopper set
Material - Polished silver, heavyweight zinc alloy, silicone base


Fits standard wine bottles

Great gift for vino lovers
This wine pourer and stopper set is an easy way to level-up your next vino night. The pour-assist design ensures smooth, dribble-free pouring while the airtight stopper keeps those leftovers fresh 'til next time. The polished silver finish on these has a beautiful high-quality look and feel, bringing sophistication to even the most budget supermarket wine!
A fantastic, practical set that would make a really lovely gift idea for anyone who loves to enjoy a glass of wine on an evening.

We're pretty sure the wine tastes better too!