Beautiful Harris Tweed Fashion Accessories
---
We love Harris Tweed fashion & accessories here at Maia! It is such a luxurious fabric that also happens to be long lasting and strong.
Harris Tweed cloth is the only fabric produced in commercial quantities by truly traditional methods. It has a rare character and beauty. Hundreds of distinctive patterns have been developed over centuries, each one unique, but unmistakably Harris Tweed.
Unusually, the wool is dyed before being spun, allowing a multitude of colours to be blended into the yarn, creating a cloth of great depth and complexity.
Harris Tweed is made in the Scottish Outer Hebrides by local crofters and artisans from pure wool. It resists water, wear and tear with ease & cleans easily, which makes it a great choice for bags & fashion accessories.
One of our favourite Harris Tweed ranges is by Glen Appin of Scotland. Their Tartan & check patterns are so vibrant and often beautifully combined with vegan leather detailing.
Have a look at some of our favourite designs below! They will add style, sophistication & (best of all) a Scottish touch to your look.
We love a classic satchel design! This Deep Pink Beauly Shoulder Bag gives us sophisticated equestrian vibes. The rich berry tones are sure to add a pop of colour to your look.
We adore this classic overcheck in dark blue tones! Simple at first, at a second glance it reveals a deep vibrancy with its turquoise detailing.
Our Tummel Mini Backpack is perfect for a city trip and the Mini Bowling Bag will be an eye-catching accessory on a night out.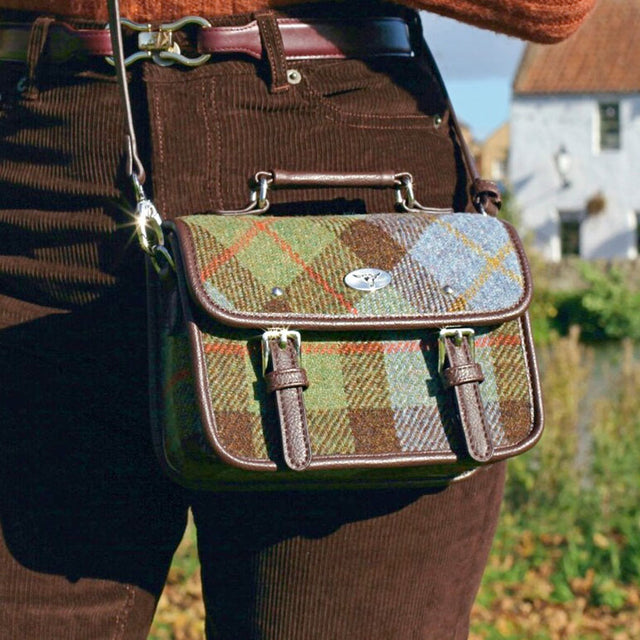 Another classic in our collection! This MacLeod Tartan Bervie Satchel is so stylish! The double-buckle design finishes this cross body bag perfectly.
The Naver Backpack is perfect for a hike or day out in the nature. The retro inspired design is practical and unique. The Dark Green and Plum Check is so vibrant and the Grey with Rust Overcheck option is perfect for lovers of earthy tones.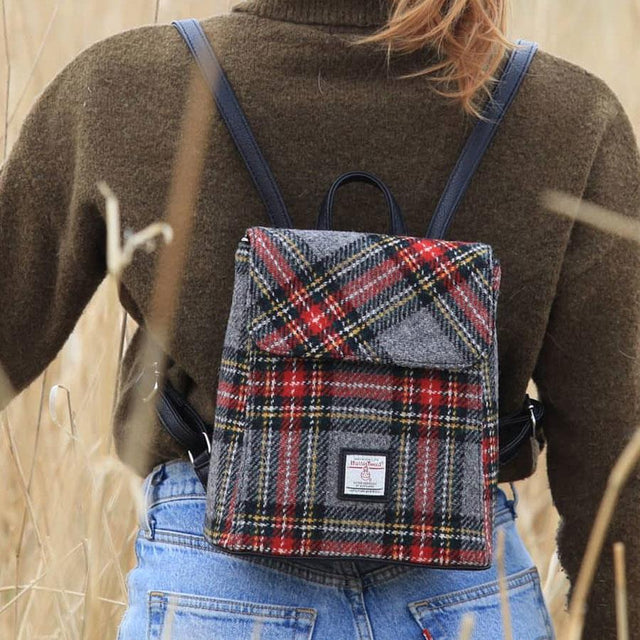 We can't get enough of the Tummel Backpack designs! This one in a Grey & Red Tartan is one of our favourites! It's cute but edgy and will go with various looks.
Bring the colours of Scotland to your look with this beautiful pattern. To see the Scottish fields with Heather in bloom is magical and we think this  Staffa Purse and our Ladies Cap in a stunning Heather Check evokes nature's beauty perfectly.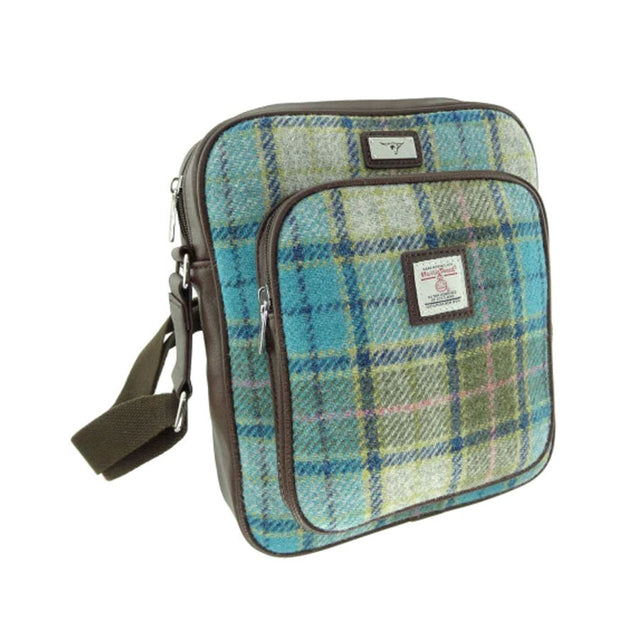 Our Tay Shoulder Bag in Turquoise is a total all-rounder! It is super stylish & so practical. It features ample space for all your essentials and is perfect for commuting to the office or studying at uni.
The Eigg Clasp Purse is one of our favourites! It is simple, durable and pretty and the perfect size to pop into your bag or pocket.
For when you need a bit more! This Esk Overnight Bag is a must have on any weekend trip. It will have you travel in style.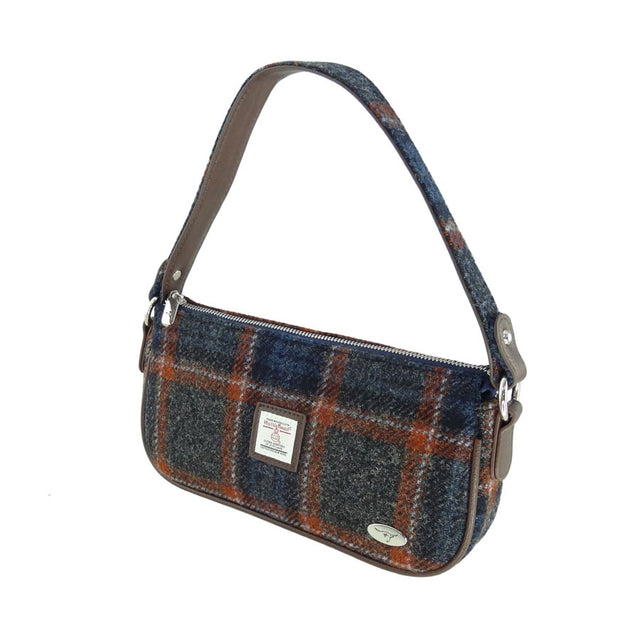 If you are looking for something a bit more extravagant, then the Duchray Baguette Bag is for you! It is the perfect bag for meeting up for coffee with friends or a fun night out at a bar.
Fashion doesn't have to stop as soon as you enter your home! These super soft and cosy Slippers in Rust Check or a  Pink Check will add a sophisticated air to your comfy home attire!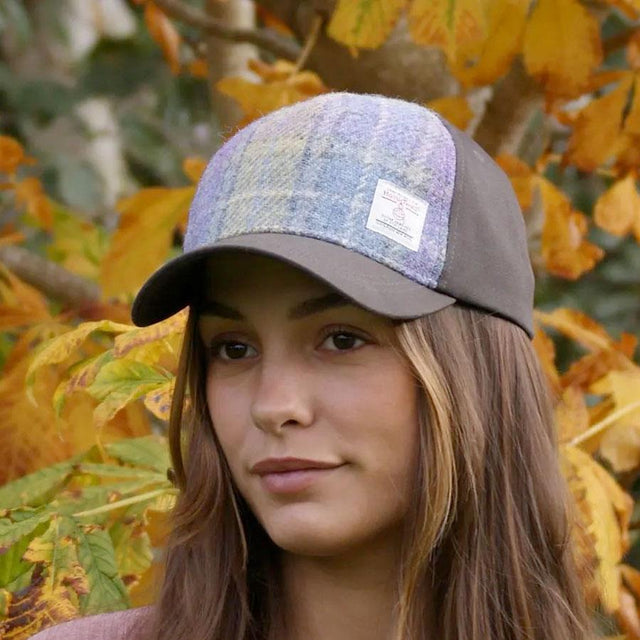 For lovers of a more casual & sporty look we have the perfect accessory! This Lilac and Green design is such a unique take on the classic baseball cap.
We feature several colours of each style, so you'll be sure to find one you absolutely love! Browse our full Glen Appin collection here to find all our Harris Tweed designs!
For our full collection of stylish Bags & Fashion click here!
Lots of love, Team Maia xxx