We love the beautiful jewellery pieces by Lisa Angel here at Maia! They are so unique and never fail to add that perfect finishing touch to any look. One of our biggest obsession is their stunning range of bracelets. They are beautifully made, easy to wear and best of all they look amazing stacked or in combination with their matching necklaces or earrings.
We have put together some of our absolute favourites, alongside their perfect match!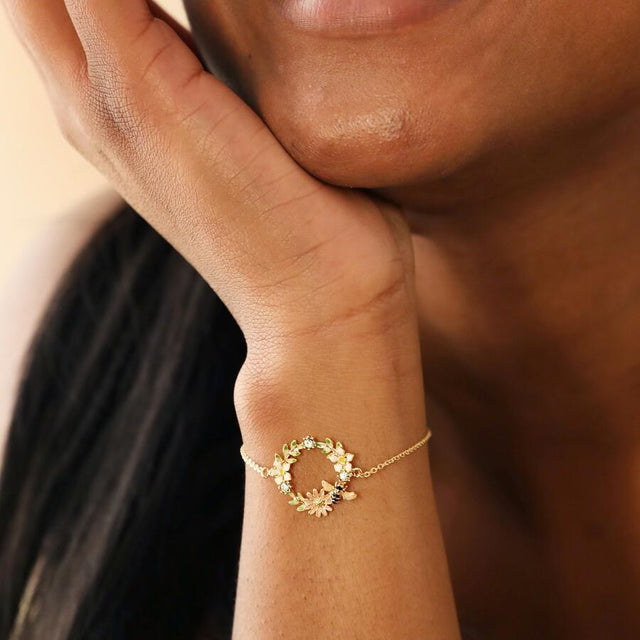 This Crystal Flower and Enamel Bee Bracelet is one of the most intricate designs we have ever seen. The floral wreath and the little bee detailing are filled with pastel enamel. It's like wearing spring on your sleeve!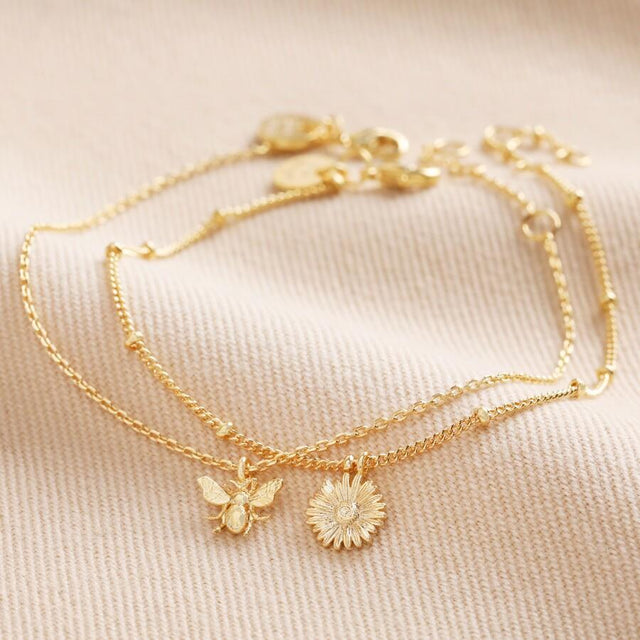 Speaking of spring, our Daisy and Bee Chain Bracelets are a pretty pair! These delicate pieces are so pretty and perfect for stacking.
Love is in the air! We can't get enough of this Pearl Heart Bracelet! It is so sophisticated and a sweet take on a classic design. Our Pearl Heart Pendant Necklace will complete the look perfectly. Wear it on a date night or special occasion.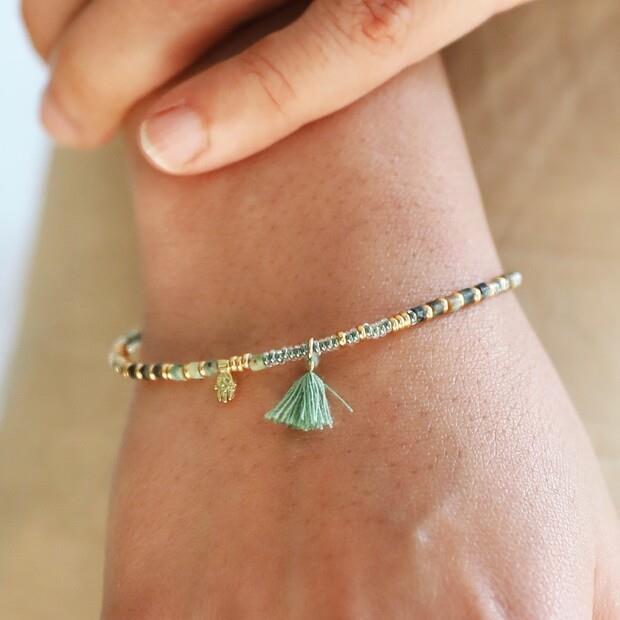 This pretty piece will bring a bit of protection! The Green Semi Precious Stone Bracelet features a mini Hamsa hand also known as the hand of Fatima, an ancient symbol of protection, blessings, power and strength.
This unique Gemstone Bracelet is so easy to wear, the stretch design is adorned with a little tassel detailing. Together with our Beaded Necklace you can create a soft colourway of pastel greens and blues.
Sparkles of colour! This dainty Rainbow Crystals Bracelet will add that perfect sparkle to your day and with our Rainbow Crystals Necklace you can create a delicate yet eye-catching look
We love this Millefiori Flower Bracelet in green! 'Millefiori' means 'thousand flowers' and is a traditional Italian mosaic glass technique. It is made by heating a bundle of thin glass rods of different colours until the rods fuse together to create stunning flower patterns. Pair it with our Millefiori Flower Drop Earrings for a whimsical and cute look!
We think our Miyuki Pearl Bracelet is so pretty! We love the combination of large organic shaped pearls and the colourful little beads. The gold detailing adds a sophisticated touch and the cute string design makes it so easy to adjust.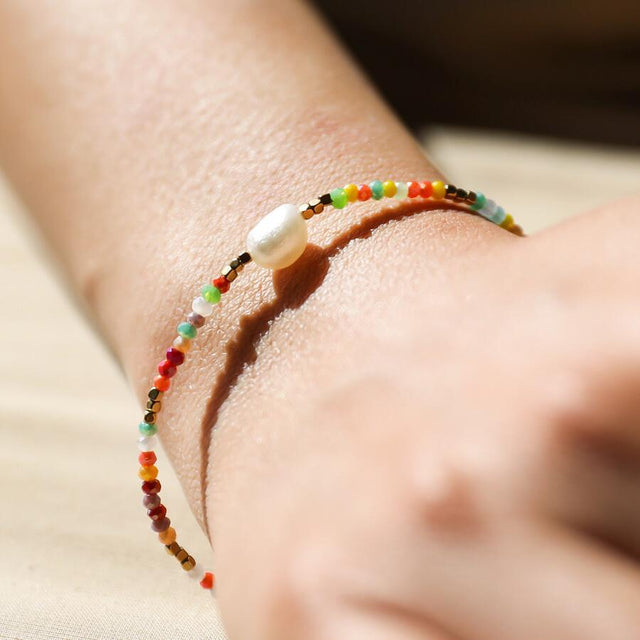 Another pearl favourite! This Rainbow Pearl Bracelet also has a organic shaped pearl detailing but it is combined with facetted beads. Like the Miyuki style it is accented with little gold beads. Wear them layered for effortless beauty!
 We hope you love our selection of Lisa Angel jewellery as much as we do! To see our full range click here!
Lots of love, team Maia xxx