Top 10 Scottish Gift Ideas
---
You may know by know that we at Maia are lucky enough (and quite proud) to call Bonnie Scotland our home! We love chatting with all the visitors exploring Scotland, hearing about their favourite places they visited, giving them tips for things to do and of course helping them to find the perfect Scottish gift to take home.
That's why we wanted to share our Top 10 Scottish gift ideas! We think our selection is perfect for bringing a piece of Scotland to your home and keeping this beautiful country in your heart.
1. Highland Cow Round Pewter Decanter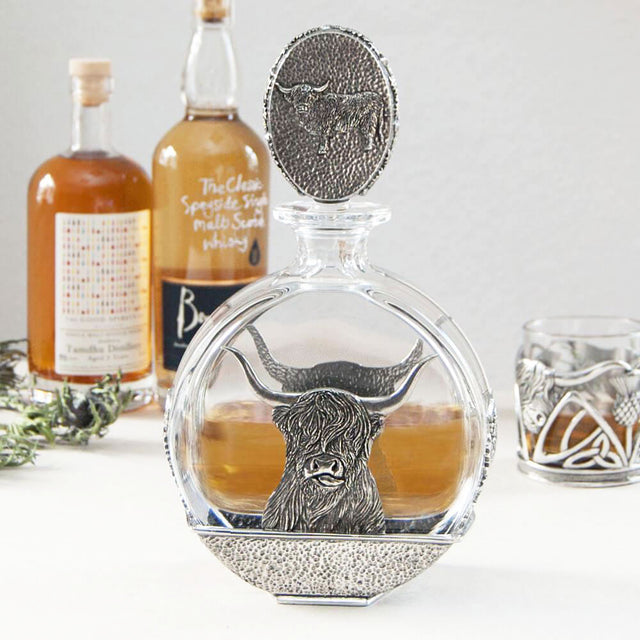 The perfect gift for a Whisky lover! This stunning Highland Cow Decanter is made with skill and attention to detail. It will make a stunning addition to your house bar and your favourite tipple will taste even better.
2. Munro Bagging Scratch Map Poster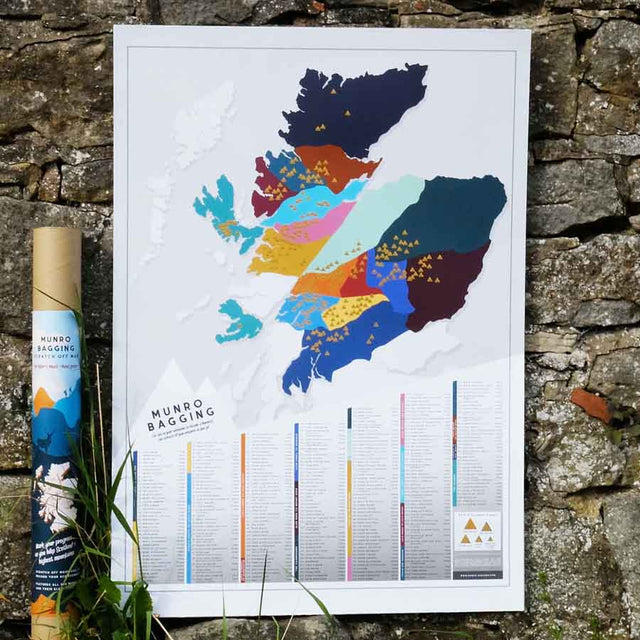 There is nothing better than exploring Scotland's nature and enjoying the views from the top of a munro after an amazing hike is one of the best ways to do it! With this stylish Munro Bagging Scratch Map Poster you can make your way through them all.
3. Silver Hoop White Sea Glass Necklace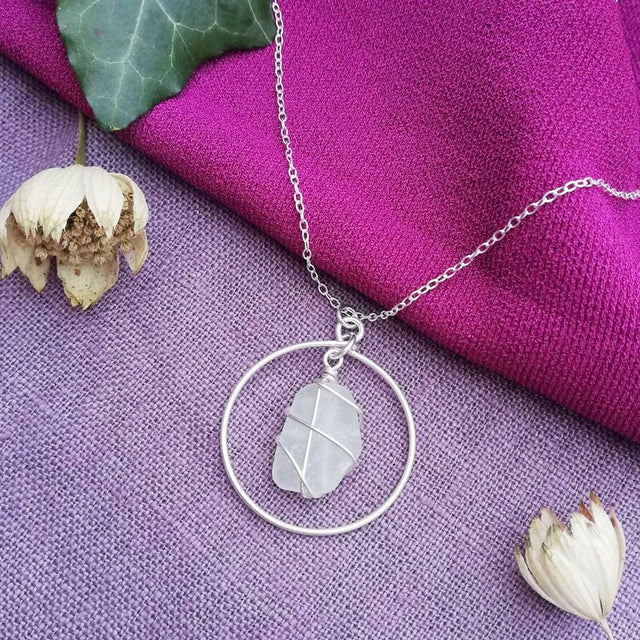 We love jewellery that is inspired by the beauty of Scotland. This Silver Hoop Sea Glass Necklace is so uniquely Scottish. Each one features a piece of sea glass, washed ashore the stunning beaches of Scotland. It is presented on a map card so you can see the place the sea glass was found.
4. Nessie Nessa Soft Toy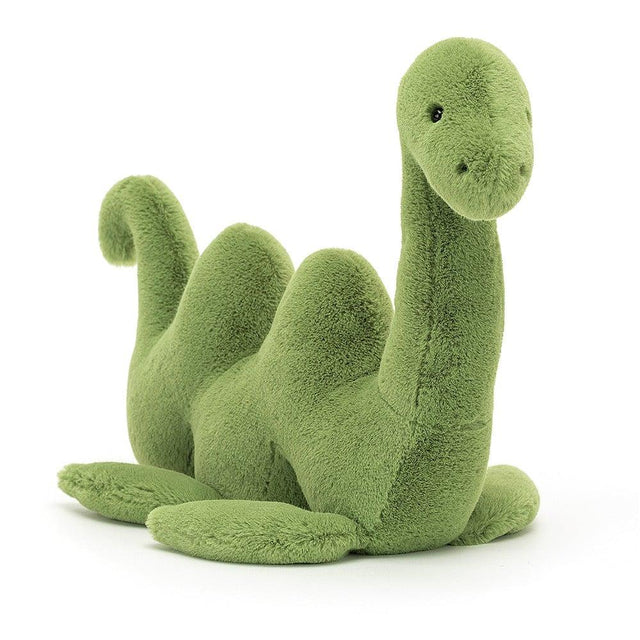 We have spotted Nessie! This shy creature is a mysterious one and is an important part of Scottish lore and identity. Our sweet Nessie Nessa Soft Toy is the perfect substitute for the real one. She will give plenty of hugs and has adventurous stories to tell.
5. Pink and Blue Tartan Mini Jura Backpack
Harris Tweed is one of the most luxurious and durable cloths! It is produced in the outer Hebrides of Scotland and comes in many Tartan patterns, always in rich and vibrant tones. This Pink and Blue Tartan Mini Backpack is proof that the traditional cloth looks stunning when combined with a contemporary design.
6. Whisky & Honey Hand Care Gift Set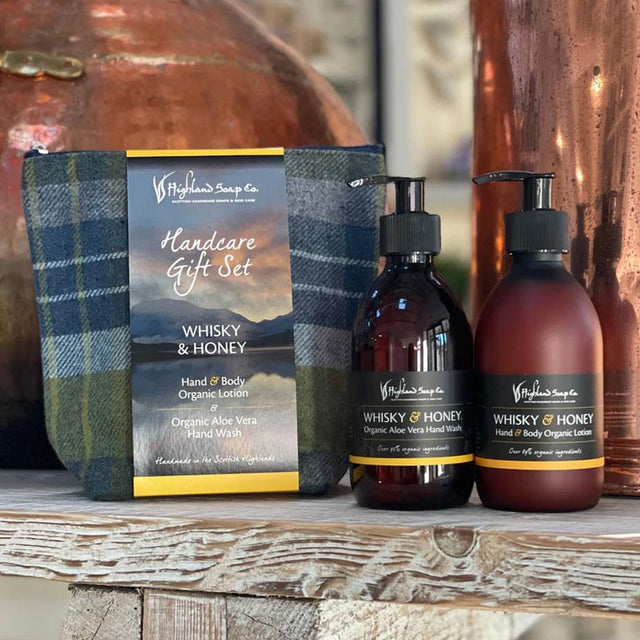 Whisky with a twist! We love Scottish soaps & lotions. There is always great care put into making them soothing and nourishing (an important aspect given the sometimes harsh weather conditions here). Our Whisky & Honey Hand Care Gift Set is a treat for the skin!
7. Highland Coo Toy Soother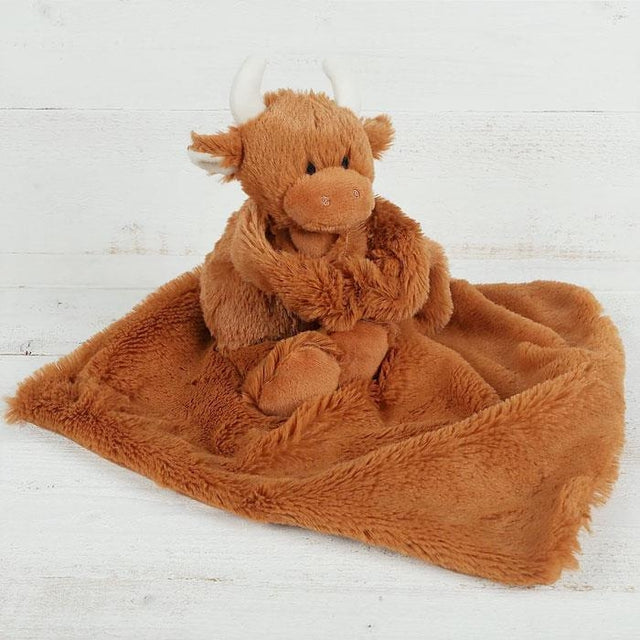 An all time favourite! This adorable Highland Coo Toy Soother makes such a cute gift for a new born baby. The sweet design will bring them comfort and fun.
8. Lilac Blushed Tartan Check Wool Scarf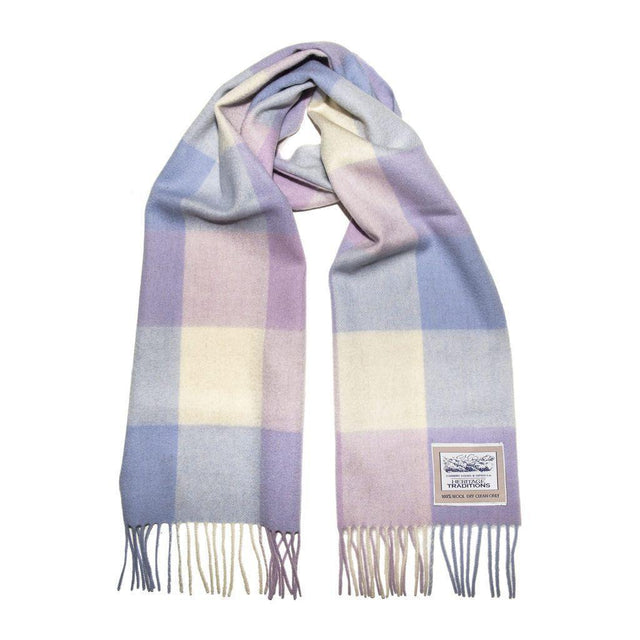 We love a classic check pattern scarf! It creates such a sophisticated finish to any look. This Lilac Blushed Tartan Check Wool Scarf is such a contemporary take on a traditional design and will have you wrapped up in softness and warmth.
9. Thistle Pattern Wool Sweater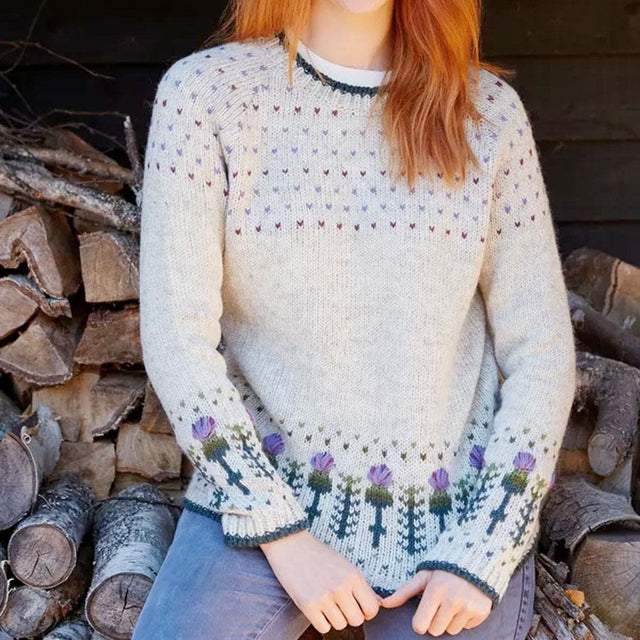 Our list wouldn't be complete without the national emblem of Scotland! Thistles are so unique, adapt really well to their surroundings and the sharp prickles protects them, no wonder they are a symbol of Scotland. But like the Scottish, they can be sweet too. This Thistle Pattern Wool Sweater shows that perfectly! The repeat print in purple and green tones is whimsical and pretty.
10. Collins Little Books Scots Dictionary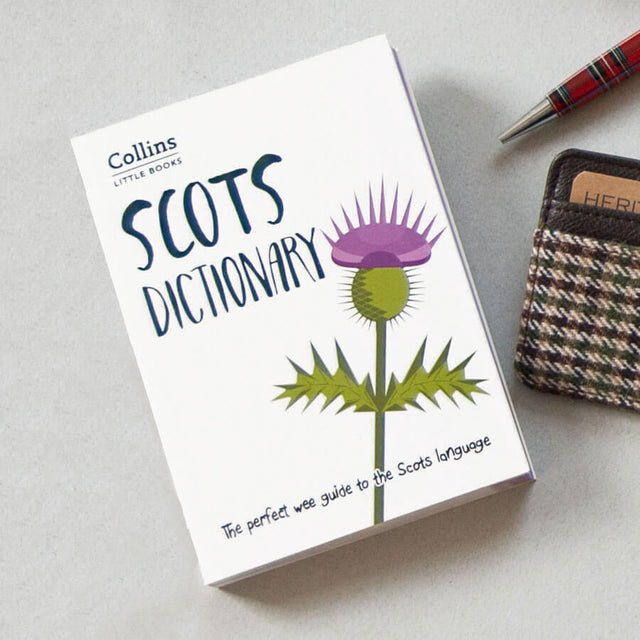 Last but not least, the Collins Little Books Scots Dictionary! We know that the Scots language can be hard to understand but fear not, with this wee guide you will be well prepared for yer next trip to Bonnie Scotland!
We hope you enjoyed our Top 10 Scottish gift ideas! Click here to browse our full Scottish Gifts Collection to find the perfect souvenir, drinking gift, fashion accessory or Scottish themed home decor.
Lots of love, Team Maia xxx