Add a Sparkle with Joma Jewellery
---
Joma Jewellery is known for their sweet and sentimental designs with delicate, sparkling and unique charms! Their thoughtful occasion bracelets are always sure to make a birthday girl, bride, mum, family member or best friend feel extra special.
We thought we would show you a few of our favourite collections and pieces that you may not know so well. They are perfect to treat yourself or as a meaningful gift for someone special.
Gemstones & Crystals
This unique range will uplift and inspire your everyday! The gemstone & crystal jewellery pieces have such a captivating & sparkling appearance. Their sentimental value makes them the most thoughtful gift for friends and family members to help them manifest their dreams and see the beauty in everything they do.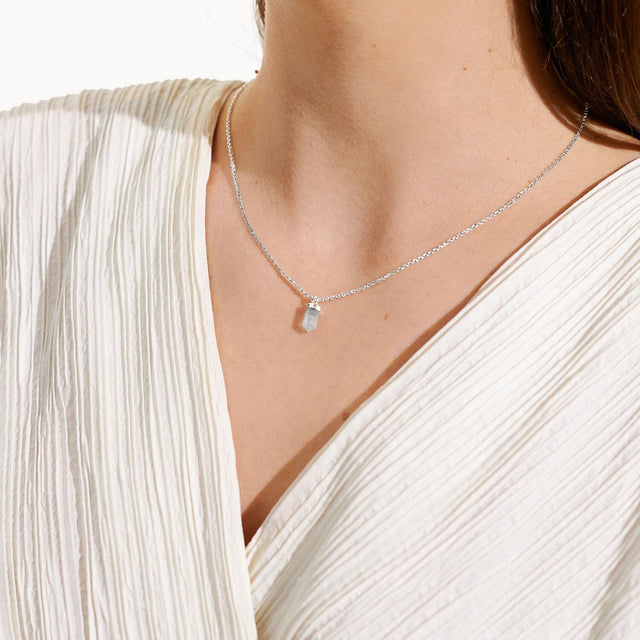 Our A Little Intuition Clear Quartz Necklace will help you listen to your intuition. Clear Quartz also stands for clarity, light, reflection, and amplification.
Our A Little Protection Amethyst Bracelet will help you to dissolves any negativity throughout your day. With our Spirit Stones Energy Blue Sandstone Charm Bracelet your day will be full of energy.
Silver Stud Earrings
We adore Joma Jewellery's sweet stud earrings range. They are perfect for anyone that loves a minimal jewellery look. The beautiful themes & sentiments and the lovely gift boxes create the perfect presentation. These mini studs are delicate, cute and sometimes delightfully quirky. They come with Sterling silver posts and butterfly push backs, which makes them great for sensitive ears.
These stunning Love You to the Moon and Back Earrings are pure love! They are minimal yet eye-catching and will make the wearer feel your love.
These Lucky Elephant Earrings will bring a little luck to the wearer and are a cute addition to their look! The majestic beings are traditionally considered symbols of good luck, nobility, wisdom, fertility, and protection.
Our Silly Sausage Silver Earrings are perfect for lovers of quirky jewellery. The tiny dachshund design is so adorable and will make any dog lover swoon.
Words To Live By
We love an inspirational design that can remind us of what's important in life, all while adding a sparkle to our look! Joma Jewellery has a stunning range of designs based on spiritual guidance and positive affirmations. These wonderful bracelets will provide you with a daily mantra and thoughtful words to live by. Their charms capture the meaningful sentiments perfectly.
Our A Little Manifest and A Little The Sky's The Limit Charm Bracelet will remind you that dreams can come true.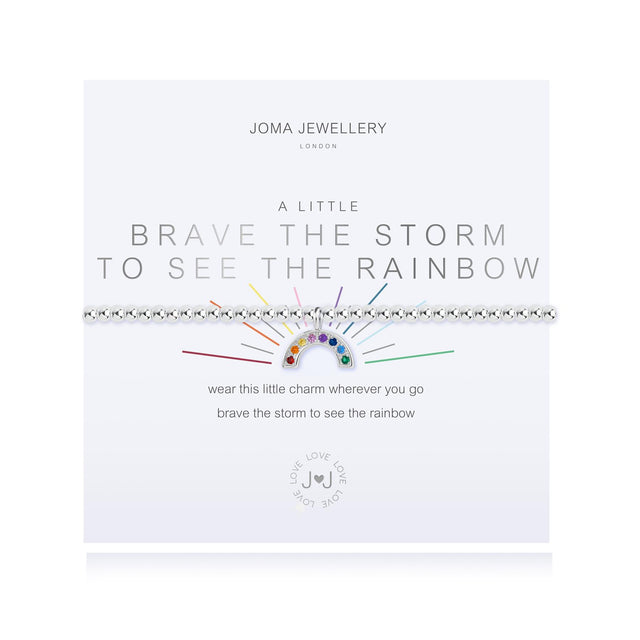 This sparkling A Little Brave The Storm To See The Rainbow Charm Bracelet is uplifting and comforting. The rainbow sparkle will brighten even the darkest days.
Scottish Charm
We love Bonnie Scotland and are so lucky to call it our home! If you want to bring that Scottish charm to wherever you are, one of our 'A Wee' bracelets will be the perfect memento.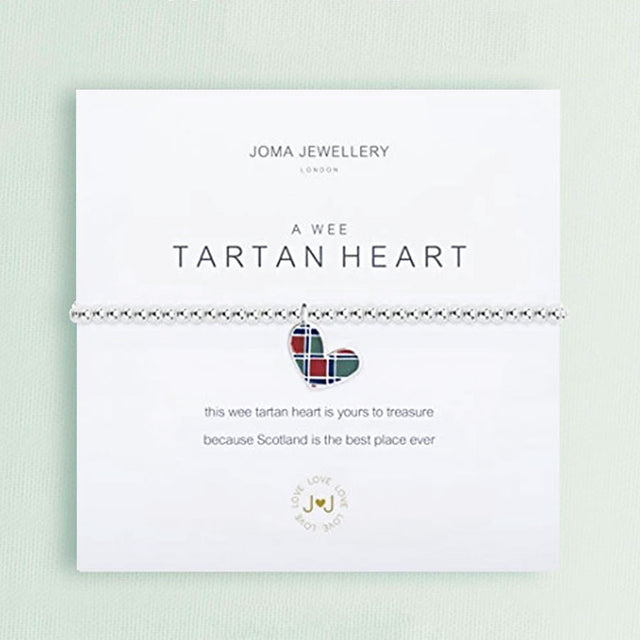 We think Tartan makes any outfit look extra stylish! This sweet A Wee Tartan Heart Bracelet will bring the iconic pattern to your look.
Celebrate the magic of Scotland and its beautiful nature with our A Wee Scottish Unicorn and Wee Flower of Scotland Bracelet.
The Joma Jewellery charm bracelets are elasticated and super easy to wear. They are really great to create a curated look. Stack them all to show the world all the things you love about Scotland at once!
We hope you love our selection as much as we do! To browse our full Joma Jewellery collection click here!
Click here for all Joma Necklaces
Click here for all Joma Bracelets
Click here for all Joma Earrings
Lots of love xxx
Team Maia